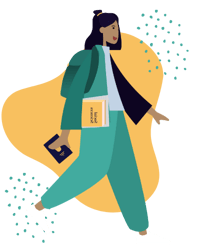 EBOOK
Free studies in Germany
How to study for free in Germany?
It is possible to study for free at public universities in Germany. This rule does not only apply to German students but also internationals.
This ebook shows you an overview of studying in different German federal states and their tuition-free studies regulations.
Download our ebook now to learn more about the general cost of living and how you can easily save money as a student in Germany!
What you'll learn:
➯ How to study in Germany for free?
➯ Free studies in Germany, divided by region (German state)
➯ 5 tips to save money as a student in Germany
Download your free ebook now